Teacher Leadership: The «New» Foundations of Teacher Education - A Reader - Revised Edition (Counterpoints #408) (Paperback)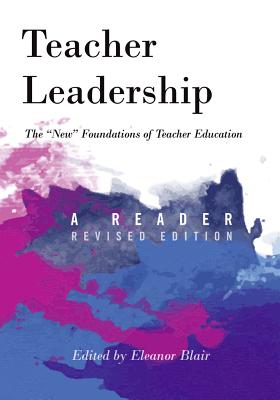 Teacher Leadership: The «New» Foundations of Teacher Education - A Reader - Revised Edition (Counterpoints #408) (Paperback)
$87.82
Usually Ships in 1-5 Days
Other Books in Series
This is book number 408 in the Counterpoints series.
Teacher leadership as a dimension of teachers' work has never been more important. This topic has emerged as a major component of both state and national standards, and as such, it is included in most contemporary teacher education programs. Three decades of research have focused on teacher leadership as an essential element of school improvement, but its relationship to the potential transformation of the teaching profession remains unexplored. This revised edition of Teacher Leadership: The New Foundations of Teacher Education provides an overview of the scholarship being done in the field and a framework for questions and discussions regarding the sustainability of teacher leadership efforts. In this edition, each of the five sections is accompanied by an introduction and reflection questions on the various issues related to teachers acting as leaders in classrooms, schools and communities. The book opens with a completely new section that presents scholarship related to teacher leadership and social justice, where the role of ideology in the work of teacher leaders is considered. This book includes the work of over thirty authors and is an essential tool for guiding dialogue regarding the various facets of teacher leadership and its impact on school culture, student learning and professional learning communities within the context of twenty-first century school reform. Teacher Leadership: The New Foundations of Teacher Education - A Reader is intended for undergraduate and graduate education students.
Eleanor Blair (PhD, University of Tennessee, Knoxville) is Associate Professor at Western Carolina University (WCU). She teaches foundations of education courses in curriculum, teacher leadership and history/philosophy of education at WCU and in Jamaica through the WCU-Jamaica program. Recent publications include The Social Foundations Reader: Critical Essays on Teaching, Learning and Leading in the 21st Century (co-edited with Yolanda Medina) and Foundations of Education: Teachers, Teaching and Teacher Leadership in Diverse 21st Century Schools (forthcoming in 2016).