Written and Illustrated by Joel Nakamura
"The universe is a dream dreamed by a single dreamer where all the dream characters dream too."
–Arthur Schopenhauer
Inspired by this famous quote, Joel Nakamura's vivid, colorful illustrations transport readers on a magical journey that begins as a young boy falls asleep and dreams that he is a dog. Populated with animals and beautiful scenes of the natural world, the story shows the interconnection between all creatures in the vastness of the universe. A perfect bedtime story for readers of all ages!
PRAISE for I Dreamed I Was a Dog
"Using a Schopenhauer quotation as inspiration and epigraph ("The universe is a dream dreamed by a single dreamer where all the dream characters dream too"), Nakamura languidly traces a boy's ever-evolving dream. The boy begins the night as a "dog with red fur and purple spots, chewing on a giant bone," but soon transforms into a dinosaur (the red dog is now cast in a best friend role), train, cloud, and more. Nakamura uses the same folk art–inflected style seen in 2015's Go West!, and his vivid acrylic paintings are tattooed with dots and patterns that bring an almost psychedelic energy to the pages. When the dream turns extraterrestrial, the boy turns into a flying saucer, piloted by the same red dog; clouds, bones, and birds can be seen amid the circuitlike panels on its gleaming exterior, harking back to the boy's earlier incarnations. Most readers already have a sense of the unpredictable malleability of dreams, an idea Nakamura evocatively explores while emphasizing connections between humans, nature, and the larger cosmos. Ages 3–7. (Nov.)"
–PUBLISHERS WEEKLY
Award winning artist Joel Nakamura is known for his unique style: a blend of folk art and sophisticated iconography rendered in a neo-primitive technique. He is chosen for many of his commissions for his knowledge of tribal art, mythology, and for his ability to convey stories and information in an intricate and engaging manner.
Nakamura's ability to render humanity in such primal, edgy hues has captured the attention of clients like Time Magazine, US News & World Report, and the Los Angeles Times. His paintings have enlivened the pages of many other books and publications, as well as the 2002 Winter Olympics opening and closing ceremonies programs. Nakamura has been profiled in Communication Arts, Step Inside Design, Confetti and Southwest Art magazines. He is proud to be the recipient of over two hundred awards of excellence.
Nakamura splits his time between commercial and fine art projects. His work is in numerous private and corporate collections, including Wynonna Judd, Chick Corea, and US embassies around the world.
Nakamura resides in Santa Fe, New Mexico with his wife Kathleen and children Paloma and Kai.
Event date:
Sunday, December 3, 2017 - 1:00pm
Event address:
Bookworks
4022 Rio Grande Blvd NW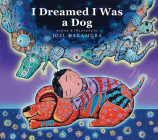 $17.95
ISBN: 9781945652905
Availability: Usually Ships in 1-5 Days
Published: Leaf Storm Press - October 31st, 2017
---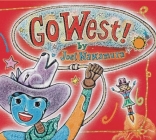 $17.95
ISBN: 9780991410569
Availability: On Our Shelves Now
Published: Leaf Storm Press - August 1st, 2015
---